1125R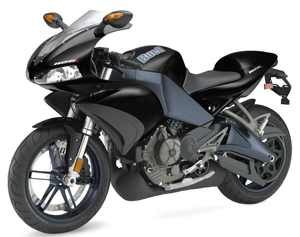 Listed below are the accessories we sell for the Buell 1125R.
If the part you want is not listed, please contact us and we can look at ordering it in for you.
The Buell 1125R was produced from 2007 to 2009 and is a powerful 1,125cc (68.7 cu in) Helicon V-twin engine bike. The Buell range have a number of different features in their design, such as the fuel tank being inside the frame, exhaust that is under the engine, and drive belt that doesn't require lubrication or adjustment.

Buell 1125R Accessories: