G310GS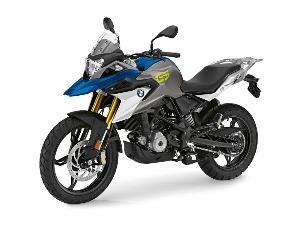 Listed below are the accessories we sell for the BMW G310GS.
If the part you want is not listed, please contact us and we can look at ordering it in for you.
The vehicle's centre of gravity is lower due to the unconventional cylinder arrangement and thus heavily concentrated on the front wheel – allowing you to swing the G 310 GS easily and precisely around every corner. BMW Motorrad ABS and a luggage carrier are included as standard. The G 310 GS – unmatched in what it offers with a mixture of quality, comfort and dynamics.

BMW G310GS Accessories: