CBR600RR ABS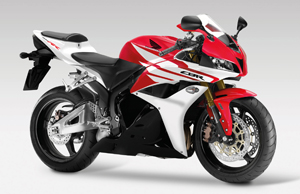 Listed below are the accessories we sell for the Honda CBR600RR ABS.
If the part you want is not listed, please contact us and we can look at ordering it in for you.
The Honda CBR600RR ABS has a combined ABS system that includes combined braking, anti-lock braking and brake-by-wire systems. It uses a computer control unit to ensure the correct balance of front and rear brakes, and to engage ABS when necessary.

Honda CBR600RR ABS Accessories: