FTR1200S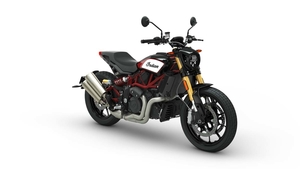 Listed below are the accessories we sell for the Indian Motorcycle FTR1200S.
If the part you want is not listed, please contact us and we can look at ordering it in for you.
The Indian Motorcycle FTR1200S is the street version of the FTR1200, and boasts ABS with option to disable, as well as 3 ride modes: sport, standard, and rain. The larger 4.3" Ride Command® LCD touchscreen display includes Bluetooth and a fast charging USB port.

Indian Motorcycle FTR1200S Accessories: