Katana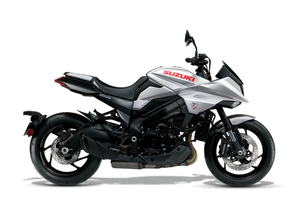 Listed below is our current range of accessories for the Suzuki Katana.
If the part you want is not listed, please contact us and we can look at ordering it in for you.
The design of the Katana pays homage to the 1981 GSX1100S Katana. The Katana has an in-line 4 cyclinder engine with 6-speed with back-torque limiting clutch transmission.