VFR1200F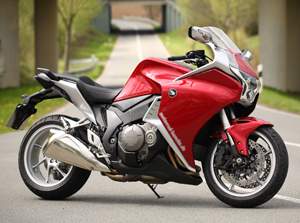 Listed below are the accessories we sell for the Honda VFR1200F.
If the part you want is not listed, please contact us and we can look at ordering it in for you.
The Honda VFR1200F is a sport touring motorcycle with a 1,237cc liquid cooled V4 engine. On it's launch it had several new technologies, including dual clutch transmission, and all new models now also have traction control.

Honda VFR1200F Accessories: