Tiger 800 XRT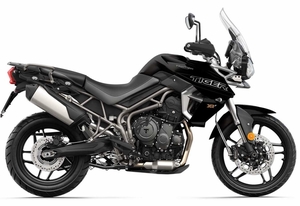 Listed below are the accessories we sell for the Triumph Tiger 800 XRT.
If the part you want is not listed, please contact us and we can look at ordering it in for you.
The Triumph Tiger 800 XRT sets itself apart from the other Tiger 800 XR lines as it has front and rear Showa suspension, LED lighting, and heated seats.

Triumph Tiger 800 XRT Accessories: