Z900RS Cafe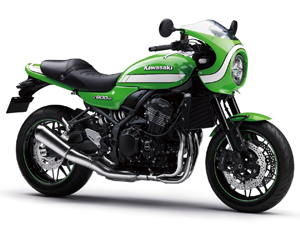 Listed below are the items we sell that are specifically made for the Z900RS Cafe.
We can supply accessories from top quality brands such as Evotech Performance, Puig, Bonamici Racing, R&G Racing and more. We also supply a huge range of other accessories that may fit the Z900RS Cafe (eg. mirrors, handlebars etc) than can be found in our other motorcycle categories.
If you can't find the product you are looking for, please contact us and see if we can order it in for you.

Kawasaki Z900RS Cafe Accessories: