VFR800F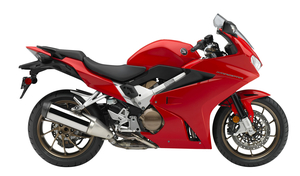 Listed below are the accessories we sell for the Honda VFR800F.
If the part you want is not listed, please contact us and we can look at ordering it in for you.
The Honda VFR800F is the latest iteration of the VFR800. It first appeared on the scene in 2014, having an updated design to weigh less and have a single sided exhaust system.

Honda VFR800F Accessories: