Turismo Veloce 800 Lusso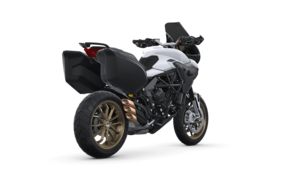 Listed below are the accessories we sell for the MV Agusta Turismo Veloce 800 RC.
If the part you want is not listed, please contact us and we can look at ordering it in for you.
Technological advances are providing a new level of performance in the Turismo Veloce 800 Lusso. Semi-active electronically controlled suspension, heated handgrips, and an integreated GPS sensor all contribute to a better experience, riding up to speeds of 230km/h with 798 cc behind you.