TL1000S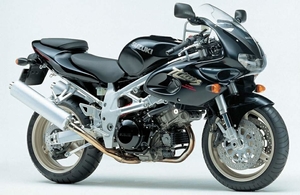 Listed below are the accessories we sell for the Suzuki TL1000S.
If the part you want is not listed, please contact us and we can look at ordering it in for you.
The Suzuki TLS1000S first came out in 1997, and contains a 90° V-twin engine that's still used in the V-Strom 1000 and SV1000 models.

Suzuki TL1000S Accessories: