Answering Your Questions On Purchasing
Author: Grae Olsen Date Posted: 5 August 2015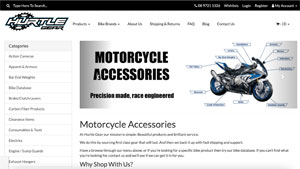 Surprisingly, we actually get a lot of questions about how to purchase our products. We've put together this little blog post to outline how you can order, and deal with the most common questions.

Website
The quickest and easiest way to purchase our products is via our website. It's also the most secure, because your payment details go straight through to the banking system (we don't even see them). Your order comes through to the packers and we get onto it. Our website shows how many we have of each item, in real time.

Phone
Yes you can order by phone. However, we are often busy packing orders, so this is a little less reliable than using the website. You can place phone orders by calling (08) 9721 1326, generally between 9am and 4pm on weekdays.

Email
You can also email us an order. Just use this page to send us a message, telling us what you want and your full details, including a shipping address. We'll then put the order through for you and email you an Invoice.

In Person
If you live near Bunbury in Western Australia, feel free to drop in and purchase in-person. We are generally here between 9am and 4pm on weekdays. Visit this page to find where our office is.

eBay
If you're an eBay shopper, you can find our products on eBay. Simply visit our eBay store at www.ebay.com.au/str/hurtlegear.

Facebook
Yes, you can even buy on Facebook. Just visit our Facebook store here and you can purchase through Facebook.

Discounts
We often get asked if we do discounts. Most of our products are imported from the USA, UK, and Germany. As such, our sale prices are often changing due to the exchange rate. When we do this, we make the price as sharp as possible, so generally there is no room for further discounts. If you're making a bulk order though, we can look at a discount for you.

Coupons
We are aware that there are several websites out there who list coupon codes for use on our site. Let us tell you that these coupons are not real. They are generally websites that try to trick you into visiting our site through their link, because they are trying to get a referral fee. We do not make coupon codes available for the general public, sorry.

Payment Methods
When ordering over the Internet, we accept Visa, Mastercard, Amex, AfterPay, ZipPay, PayPal or Bank Deposit. If you're buying in person, we can do cash or credit card.

If you have any further questions about how to get your hands on some Hurtle Gear, just contact us!
---
Leave a comment