Hurtle Goes Racing - Prepping The Bike For 2016
Author: Dave Roberts Date Posted: 11 January 2016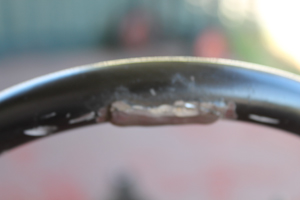 The point of no return.
A few photos of the frame of the Pantah as I prep it for the powdercoater. All the cool kids "detab" the frame, so I got on board and hit it with the angle grinder.
A couple of thoughts after doing it. I really want to reduce weight, but this is probably only a couple of hundred grams that came off.
This is genuinely the point of no return. I can't put the rear fender back on, or the centre stand, and the battery box is gone forever, committing me to the change I've made to a Lithium battery.
The angle grinder isn't the precision machine we might think of it as, and there are some cuts to be made inside curves and between other members of the frame. I got it right but there are risks involved.
I'm not sure I'd do this if I was preparing again, but it was certainly an experience.
Do you like my plug where I took the old steering lock off?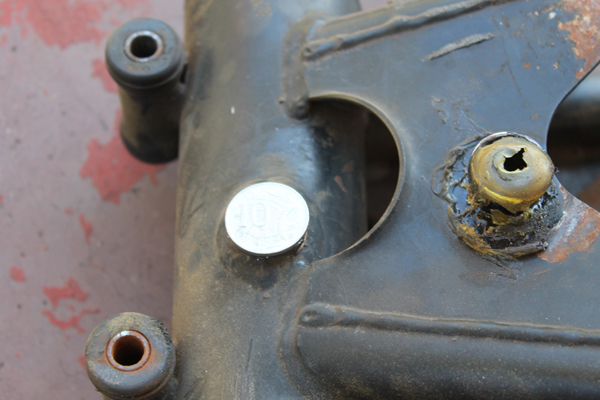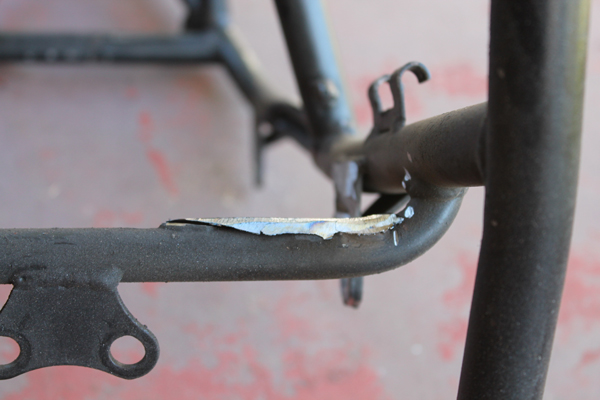 ---
Leave a comment