2020 Christmas Trading Hours
Author: Grae Olsen Date Posted: 17 December 2020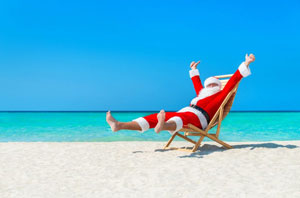 Well what a year 2020 has been! We want to thank our customers, suppliers and other organisations we work with for all the support throughout the year.
As usual some of our administrative staff will be taking a well earned break between Christmas and New Year, but the good news is that we are still open and shipping orders every business day:
24th DECEMBER: OPEN (but closing around 2pm)
25th DECEMBER: CLOSED
26th DECEMBER: CLOSED
27th DECEMBER: CLOSED
28th DECEMBER: CLOSED
29th DECEMBER: OPEN
30th DECEMBER: OPEN
31st DECEMBER: OPEN
1st JANUARY: CLOSED
2nd JANUARY: CLOSED
3rd JANUARY: CLOSED
4th JANUARY: OPEN
We wish you all a safe and happy Christmas season.
---
Leave a comment