Bike Shops - Can We Do Trade Pricing?
Author: Grae Olsen Date Posted: 21 January 2021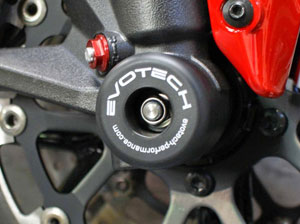 Hurtle Gear stocks dozens of top quality brands and we get asked a lot by bike shops... can you do trade/wholesale pricing?
Well, it depends on the brand.
Out of all the brands we stock, we currently only have distribution arrangements with 5 of those:
RAM Mounts
Puig
Bonamici Racing
LSL
MG Biketec
So if you're chasing any of those, we can offer proper wholesale pricing which we do through our distribution arm www.boisterous.com.au. Just sign up for an account via the website if you don't already have one.
For all other brands (eg. Evotech Performance, Motogadget, R&G Racing, etc) unfortunately we are not given wholesale pricing so we can't offer trade pricing. However, because we want to support the motorcycle industry we will still offer a 10% discount for bike shops, which just comes out of our own margin.
So if you're a motorcycle related shop, make sure you either sign up at www.boisterous.com.au to resell any of those 5 brands listed above, and also make sure you're getting 10% off when buying any other brand through Hurtle Gear!
---
Leave a comment