Hurtle Gear Now Stocking Samco Sport Hoses
Author: Graeme Olsen Date Posted: 16 July 2019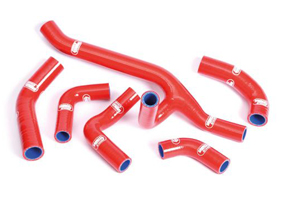 We are pleased to announce that we are now stocking Samco Sport hoses.
As you may know, we only stock the highest quality products, and Samco Sport hoses fit the bill by providing a lifetime warranty on their hose kits, provided you use their hose clamp kits when fitting.
Made in the UK, Samco Sport hoses are the most reliable upgrade you can make to your engine and are chosen by the world's leading race teams to deliver performance under extreme temperature and pressures.
Like all our new brands, it will take some time to get higher levels of kits on our shelves, but in the meantime if you would like us to order in a kit for your bike, just contact us with your bike model and year, and we can make sure that the right kit is included in our next shipment.
---
Leave a comment