New Showroom On The Way
Author: Graeme Olsen Date Posted: 27 September 2019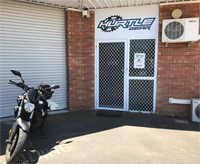 Well we guess it's a good problem to have: we're bursting at the seams at our current venue.
When we moved here we thought it would do us for at least 5 years or more, but no.
So it's time to move, and this time we're heading to a dedicated showroom, so you can come in and browse our full range of accessories, apparel, and more.
Details are still being worked out, but stay tuned.
---
Leave a comment