Racing's Back For 2017
Author: Dave Roberts Date Posted: 14 March 2017
Woke up this morning with my shoulders aching, my hips complaining and a grin all across my face.
Yes indeed, motorcycle racing is back for 2017. As everyone in WA knows, Barbagallos was closed last year amid safety concerns, largely brought about by the conflict between what's good for a car racing track and what's safe and required for motorcycle racing. The conflict seemed (to this observer anyway) to have always been resolved in favour of cars and eventually after a number of deaths and injuries which may or may not have resulted from poor design decisions, the track was closed to motorcycles in late 2016.
Anyways, Collie is a great little track, and plans are afoot to make it more magnificent. You'd be aware that the Hurtle Ducati was taken off the track for a freshen up at the end of 2015, so this weekend was the return of the new, very nice 500SL, complete with a rebuilt engine and my first attempt at paint.
It was also the return of a very rusty racer, given that I missed all of last season. Yes brethren, I was very slow indeed, but it's the first outing, and important because lots of bikes have had work and lots of riders have had time off, so it's very much a development meet.
How did we go? The Ducati runs in Period 5, Seniors (367 to 500cc). Yesterday there were 3 registrations, only two competed, and one didn't complete the first race. The history books will forever record that even though we got beaten home in race 2 and 3, we won the day.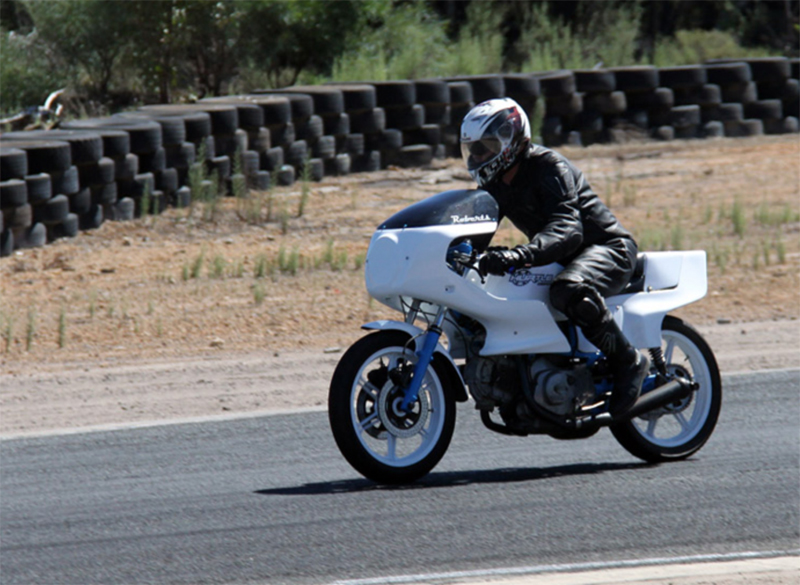 In truth, the new bike was nice and tight, we finished the day without grenading anything. The rider was rusty as anything and started the day running times 10 seconds a lap slower than at the end of 2015. By the end of the day, I was starting to loosen up a bit and had shaved 4 seconds a lap off that, leaving me 6 seconds to get back to where we finished, and another 4 to get down to where I think this bike should be going.
The measure of this isn't times and medals though. I had a great time. I had mates around me and we had a common purpose. I sampled the abject terror of missing a gear change as I committed to turn 7, the satisfaction of finally getting the combination of 1 and 2 right, and the frustration of coming out of turn 4 one gear to high, again (seriously Dave, it shouldn't be that hard). I had people admire the bike, I admired other people's bikes. I spoke to a supplier and finally met a long term customer. I was encouraged by some other racers and I got the chance to welcome some new guys along. I firmly believe that I'm a better bike rider because of this.
Seriously, you might do a lot worse than having a crack at this.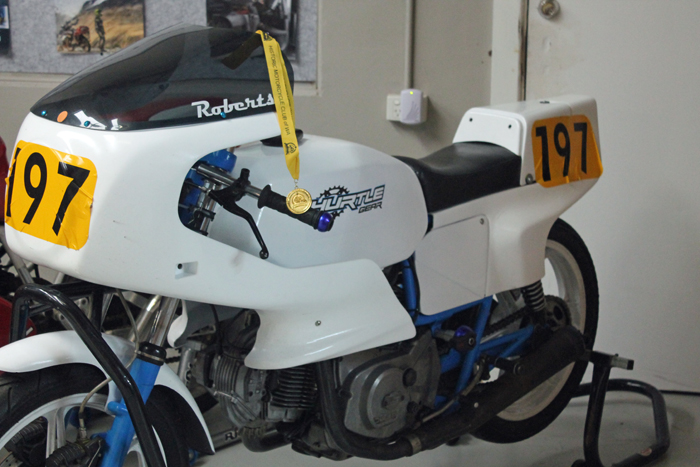 ---
Leave a comment