RAM Mounts Anodised Coating
Author: Graeme Olsen Date Posted: 26 July 2017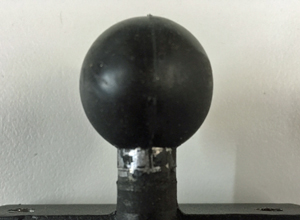 Most RAM Mounts ball mounts are made from marine-grade aluminium and finished in a black anodised coating, with a rubber ball attached.
During the manufacturing process it is completely normal for this anodised coating to have rough edges and not cover the stem completely. This is just part of the manufacturing process of attaching the rubber ball.
THIS IS COMPLETELY NORMAL AND DOES NOT COMPROMISE THE LIFE OF THE PRODUCT IN ANY WAY.
We have tens of thousands of RAM Mount products on the shelf, straight from the factory, and they are all like this without exception.
If you have any concerns about your product, please contact us.
---
Leave a comment